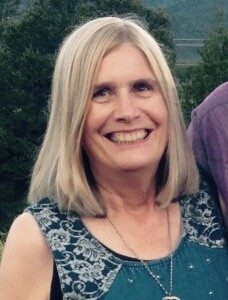 Our three kids were—and still are—my pride and joy when they were growing up.  Still when I was slogging around cleaning up messes, changing diapers, nursing, and shushing thundering hordes, I sometimes felt like a farm animal.  One day in the pediatrician's office I picked up an article evaluating childcare programs on cruise ships.  Gaping at the author's picture, I thought "she got paid to do that!"
I didn't do any serious writing until I starting helping science instructors edit and write lab manuals when I worked as a lab coordinator for a community college.  I knew nothing about physics, but they had me create a draft explaining a pendulum exercise.  I wrote a grant to put together some kids' chemistry kits and ended up writing scripts for videos which were supposed to explain chemical concepts to preschoolers.  I did my best.  Then I produced the videos.  I had a degree in P.E. for crying out loud, how could I be doing  any of this?
When our kids got more independent I needed a new personal quest and settled on travel writing.  I'd never tried to write for publication, and I'd only taken six trips outside Colorado in my life, but oh well.  I checked out a book on travel writing and got up a family trip.
Twenty years later, I have a stack of published articles and three books to my credit.  My first gig teaching creative writing on a cruise ship got me seriously hooked, and just as the industry was pulling the plug on writing seminars, I earned a 50 day cruise around South America, through the Antarctic, and across the South Pacific to Australia.  So my new quest is to become a destination speaker by writing a guide to the ultimate cruise destination:  the sea.  Yes, I'm having to do a lot of research, and that's almost the best part.  Our week spent volunteering on the Cape Ann Whale Watch out of Gloucester was a little intimidating at first, but what an adventure!  And it was just the beginning.  I'll get into that on the blog.
Our kids turned out great too.  They all have relevant qualifications and are currently slogging through their responsible years.  It will be fun to see what they make of themselves when those pass.
Since we retired, my husband and I come as a set.  Steve takes pictures, makes arrangements, and keeps everything working.  He isn't a writer, especially about himself, so I guess I can say what I want about him.  He is very good to me.  He's got smarts out the ears and scads of experience in essential areas.  He's also OCD about getting things done, and like so many retired men, he has trouble entertaining himself.  That works out perfect for me because he's generally wishing for something to do when I'm drowning in projects.